Cornhusker

Pup Trailer & Dump Bodies
Highlights:
Combining over 50 years of trailer manufacturing, with the most durable materials available has resulted in a lightweight rig that will provide a maximum payload with years of depenable service. Give us the specifications of your job and we will use our years of experience to design a rig that will maximize your haul and PROFIT!
Cornnusker 800 will build a rig that will conform to any state's bridge law.
Cornhusker Trailers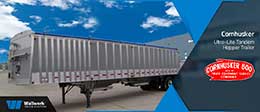 Ultra Lite Tandem
View Details
New Trailers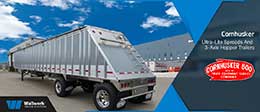 Ultra Lite Spreads
View Details
New Trailers