KENWORTH
T380
THE MEDIUM-DUTY TRUCK REIMAGINED
Kenworth T380. SERIOUS WORKHORSE SOLUTIONS.
Designed from the ground up to answer your toughest operating challenges. The new T380 redefines what a truck can accomplish - when it features the durability and perfomance of a Kenworth
When "medium duty" just doesn't seem heavy duty enough for the job you have in mind, turn to the versatile new Kenworth T380 or T480. Serious workhorse solutions, these custom-engineered vehicles combine a robust, highly maneuverable chassis design with a smart, streamlined exterior that substantially improves visibility. Add an efficient, fully-optimized powertrain of proven reliability. Intuitive cutting-edge driver-centric systems that enhance productivity and safety. And a cab environment complete with the World's Best comfort, space and storage options. These are premium-quality, rock-solid trucks designed with bottom-line business savvy.
KENWORTH T380 Specification
T380 Specifications
Engine/Powertrain
PACCAR PX-7 Engine, 6.7 Liters, 200-360 HP, 520-800 LB.-FT of Torque
PACCAR PX-9 Engine, 8.9 Liters, 260-450 HP, 860-1,250 LB.-FT of Torque
Cummins L9N
Transmission Options
PACCAR's TX-8 automatic 8-speed transmission
Bumpers
Aero In-Mold Gray
Aero Painted Optional
Aero Chrome Optional
Available Braden Winch Provisiont
Roof Options
Low Roof Standard
Raised Roof Optional(Shown)
Axle Ratings
Front - 10,000 to 20,000 lbs.
Rear - 20,000 to 46,000 lbs
Front Drive Axles
Up to 16,000 lbs
Tire Sizes
Tire Sizes - 19.5", 22.5" and 24.5"
KENWORTH T380 Engine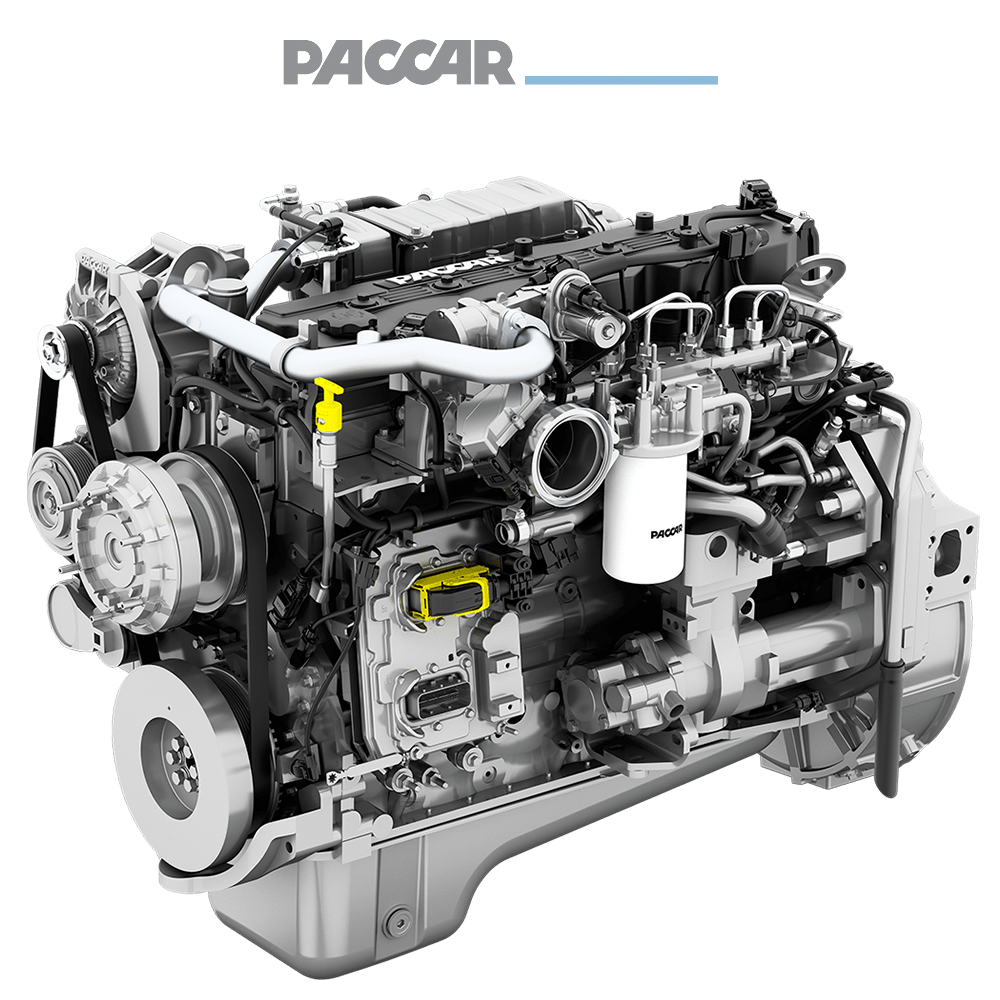 The 8.9-liter PACCAR PX-9 engine has one of the highest power-to-weight ratios in its class, and will move heavy payloads without hesitation. Available in both medium and heavy-duty configurations this engine delivers the durability and eciency needed to lower operating expenses, reduce maintenance and increase productivity.
The 6.7-liter PACCAR PX-7 engine delivers superior performance, minimizes operational costs and maximizes uptime for medium-duty customers. Reduced maintenance, long service intervals and excellent fuel eciency add up to a superior lifetime value. The PACCAR PX-7 is available in horsepower ratings from 200 to 360hp and oers up to 800 lb-ft of torque.