Making the Final Decision: Confidence in Your Purchase at Wallwork Truck Center
October 6, 2023 - 8:43:01 am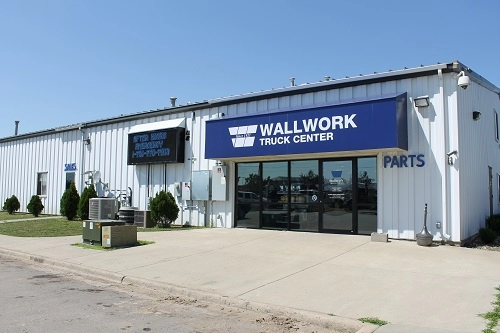 When it comes to making a truck purchase, confidence is key. At Wallwork Truck Center, we prioritize your peace of mind, empowering you to make a decision you'll be satisfied with long after the sale. This commitment to customer confidence is central to our mission, turning customers into advocates for our brand.
Informed Decision-Making at Wallwork
At Wallwork, we believe that the best decisions are informed ones. That's why we offer a wide range of trucks, each with detailed specifications and features. Our extensive inventory, combined with our expert sales team's advice, ensures you're well-informed before making that pivotal final decision.
Building Trust: Wallwork's Assurance
To reinforce your confidence, we at Wallwork Truck Center provide several assurances. We conduct rigorous quality checks on all our trucks before sale, ensuring they meet our high standards. In addition, our warranties and guarantees provide the reassurance of support long after your purchase. This steadfast commitment to quality and reliability is a cornerstone of the trust we aim to build with our customers.
The Role of Our Dedicated Sales Team in Your Decision-Making
Our sales team is dedicated to providing the information and assistance you need during your purchase journey. They're trained to guide you toward the truck that best fits your needs, preferences, and budget. By offering transparent information and answering any queries you might have, our sales team plays a pivotal role in instilling confidence in your decision.
Advocacy through Satisfaction: Our Post-purchase Experience
The Wallwork experience doesn't end with your purchase; it's just the beginning. Our commitment to post-purchase customer satisfaction sets us apart. Whether it's after-sales service or addressing any concerns you may have, we're always here for you. This dedication to customer satisfaction is what turns our customers into advocates, spreading the word about their positive experiences at Wallwork.
Conclusion: Your Confidence, Our Promise, Our Shared Journey
At Wallwork Truck Center, your confidence in your purchase is our highest priority. Our promise to you extends beyond the sale, into a journey we undertake together. Our mission is to turn every customer into an advocate through a seamless purchase experience, trusted assurance, and unyielding post-purchase support.
Join us at Wallwork Truck Center and be part of our growing family of advocates. Experience the Wallwork difference today!