Kenworth donates T680 to award veterans who became truckers
March 28, 2018 - 9:43:21 am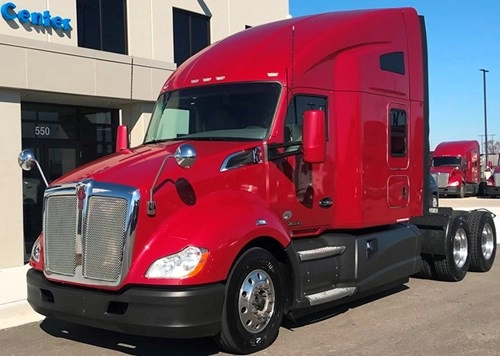 For the third consecutive year, Kenworth has donated a T680 Advantage to the Transition Trucking: Driving For Excellence program recognizing the top rookie military veteran truck drivers. In association with Fastport and the U. S. Chamber of Commerce Foundation's Hiring Our Heros Initiative, the award promotes military veterans who have made the transition from the U. S. Armed Forces into a career in trucking.
Around 200,000 service members transition out of the military into the private sector every year, and the program is part of an outreach to veterans informing them of career opportunities within the trucking industry, according to Fastport President Brad Bently.
The donated T680 Advantage is equipped with a 76-inch sleeper, Paccar MX-13 engine with 455 horsepower, and a Paccar 40,000-pound tandem drive axle.
"Hiring Our Heroes helped more than 16,000 new veterans make the transition into trucking last year" said Eric Eversole, U. S. Chamber of Commerce vice president and Hiring Our Heroes president.
"The 2018 "Transition Trucking" award campaign is another opportunity to highlight the impact veterans are making in the transportation industry and introduce a new generation of veterans to the real economic opportunity a career in trucking can represent."
Check the Kenworth T680 in our inventory!