Ford Super Duty
September 26, 2016 - 8:29:41 am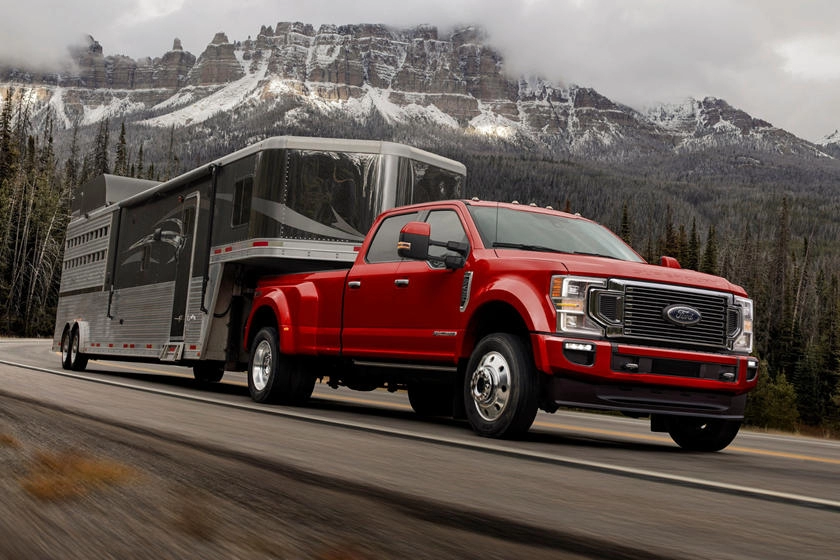 Along with Ford's super duty pickup lineup, the 2017 super duty chassis cabs, including F-450 and F-550 models, get a reboot with the new product launch. The chassis cabs arrive with a 7,500-lb gross front axle weight rating – up 500 lbs from previous models – designed to support bigger snow plows , utility buckets, and other vocational upfit equipment.
The F-450 and F-550 chassis cabs have a combined weight rating of up to 40,000- lbs, which Ford notes is half the 80,000-lbs for heavy trucks. The manufacturer also highlights the 2017 chassis cabs frame, which Ford says is 95% high strength steel and has eight times more torsional rigidity than prior models.
For the first time with the super duty trucks, the bodies boast high-strength aluminum throughout the cab, which Ford says allows for "significant increase in towing and payload capabilities". The new models offer weight savings of up to 350 lbs. with the materials used. An optional Ford 6.7L Power Stroke V8 diesel brings the super duty chassis up 30 hp and 90 lbs-ft of torque to 330hp/750lbs-ft, the most ever for the lineup.
Based on the 330-hp configuration, Ford says the F-650 and F-750 models provide a B10 engine life of 500,000 miles, meaning 90% of them are expected to reach that point without requiring major engine service. According to the OEM the 6.7L is 25% quieter at 60 mph and up to 45% quieter at idle inside the cab.
Check the Ford F-450 and F-550 in our inventory!